I kissed a Frog and Found My Prince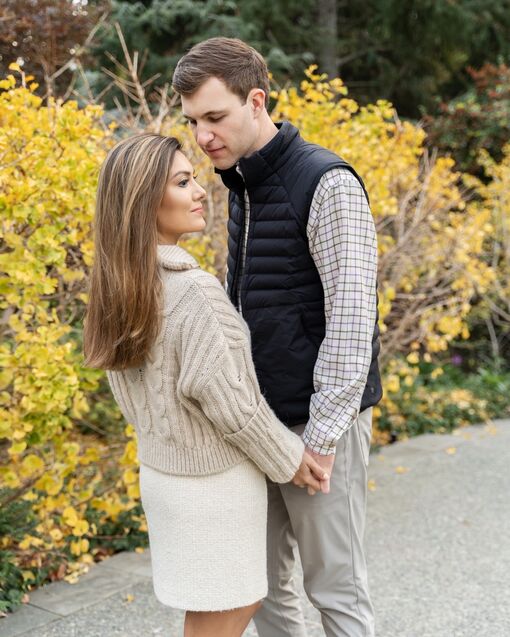 Alex and Morgan met their junior year at Texas Christian University when mutual friends introduced them at a friend's 21st birthday party in November 2015.
It was not until a ski trip gone awry that they became close friends. As the trip approached, everyone backed out, leaving Alex and Morgan on the hook for the hotel. They decided to keep their skiing plans anyways. When they returned, they were inseparable and began dating January 2016.
After graduating college, Alex and Morgan went to their respective graduate programs at Southern Methodist University. During Alex's second year of law school, Morgan proposed in Aspen, CO at the John Denver Sanctuary. Alex had no idea and Morgan struggled to tear her away from Clark's oysters to get her to the location on time (late like most Ferrer's). On their wedding day, Alex and Morgan will have been together for five and a half years.