#JustMareed2021
Bridal Party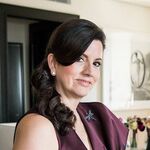 Cynthia Ferrer - Mother of the Bride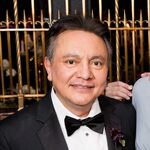 Jesse Ferrer - Father of the Bride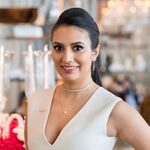 Yvette Ferrer - Matron of Honor & Sister of the Bride
Alex's older and only sister, Yvette, is a lawyer living in New York City. Despite the distance, the two remained close growing up. In non-pandemic times, Yvette enjoys Broadway shows, checking out new restaurants, and taking her dog Sterling to the park. Yvette is still trying to shake her habit of calling her beloved sister "Loren." At the wedding, you can find Yvette out of the dance floor getting everyone excited for a little twist and shout!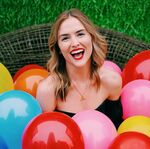 Olivia Lewis - Maid of Honor
Olivia and Alex met in high school through boyfriends (who shall not be named). Almost instantly, they became inseparable and threw the boys out. Olivia is now in Austin working in software engineering, enjoys mezcal, her dog, and long walks on the beach. After being the maid of honor in two other weddings, we know she'll kick butt this time around. Her moto is "always the maid of honor, never the bride." If you're looking for the classiest broad at a tea party, someone to sing-a-long to Backstreet Boys in the car with, or something to hold back your hair after a few too many, look no further.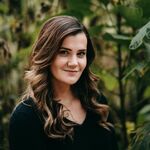 Emily Teza - Bridesmaid
Alex and Emily met Sophomore year of high school. They bonded quickly after learning they both shared excited personalities and a love for fitness. Even though Emily recently moved back to Dallas from the worst place on earth (Missouri), they still remained close as ever. You can find them every Sunday morning sweating out their mistakes at Black Swan Yoga or watching their favorite movie, Ace Ventura, for twentieth time. She is one of the few friends that still recognizes her as "Loren."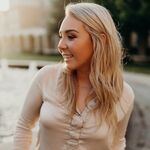 Brynn Tippit - Bridesmaid
Brynn and Alex met the semester she transferred to TCU freshman year. Although fast friends, it was not until the following Summer that their friendship really began. Today, Brynn and Alex are in their sixth year of friendship. Neither Brynn, nor Alex, ever imagined that a friendship made in the Summer of '14 would lead to a life-long best friend and thousands of happy, dance-all-night-long, laugh-until-it-hurts, wouldn't-trade-for-the-world memories. Currently, Brynn lives in Dallas where she works as an Interior Designer for a luxury residential firm, A Well Dressed Home!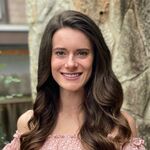 Kelly Turnipseed - Bridesmaid
Kelly met Alex sophomore year in a Fashion Merchandising class at TCU and after one night out together became best friends. Kelly and Alex lived together junior year, and that November Alex and Morgan actually met at Kelly's birthday party in their apartment! All of Kelly's favorite memories from college include Alex from spring breaks to game days and everything in between. Kelly moved back to Houston but visits Alex in Dallas every chance she gets!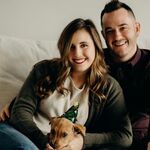 Lauren Langston - Bridesmaid
Lauren met Alex when they were randomly assigned roommates at GrandMarc at Texas Christian University. A couple of years of Wednesday margaritas, Papa Johns, nights at The Cellar, random mid-week wine nights, ignoring roommate's sticky notes, surprising each other with McDonald's, spring breaks (we don't talk about), and countless laughs later, Lauren and Alex became best friends. They lived together for the rest of college and watched each other fall in love, land dream jobs, and get engaged. They are now bridesmaids in each other's weddings, and look forward to being together through many more of life's important moments.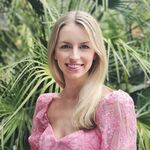 Lauren Pevehouse - Bridesmaid
Lauren Pevehouse and her boyfriend, Tyler Riek, are close friends of the bride and groom. Alex met Lauren through another bridesmaid (Kelly) in 2016 when she moved to Dallas. They became fast friends after they discovered they both had Sephora addictions, high ambitions, and a shared love for strong margaritas. Even their dogs are best friends! Shortly after meeting, Tyler came into the picture and they became Morgan and Alex's go-to couple for vacations and doggy birthdays.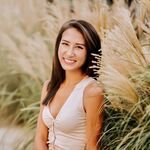 Jennifer lamb - Bridesmaid
Jennifer Lamb and Alex met the first day of SMU Law orientation and quickly grew to become inseparable. Over the course of their law school careers, Jennifer and Alex developed similar legal interests and career goals. They also share the same interests outside of school, and are found together--traveling, eating, petting Benjamin, or drinking wine--virtually every weekend or break. Moreover, they continue to share with one another in the accomplishments of their academic strides and to play an integral role in one another's support system through to graduation. Jennifer and Alex look forward in their endeavors as colleagues, fellow attorneys, travel buddies, and lifelong drinking companion.
Groom Party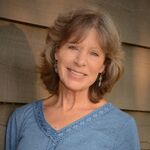 Robin Reed - Mother of the Groom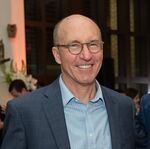 Kevin Reed - Father of the Groom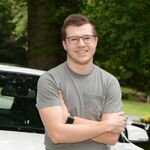 Austin Reed - Groomsman & Brother of the Groom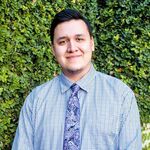 Daniel Castaneda - Groomsman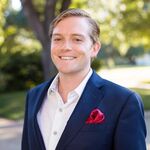 Connor Fair - Groomsman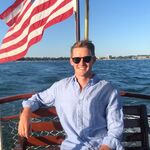 Kevin Deiner - Groomsman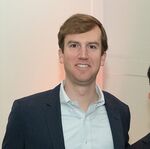 Tyler Riek - Groomsman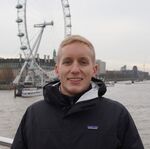 James Austin - Groomsman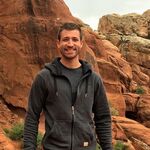 Mathieu Meyers - Groomsman